Welcome to 50's Fun!
Cool custom cars, and hot rides since 1968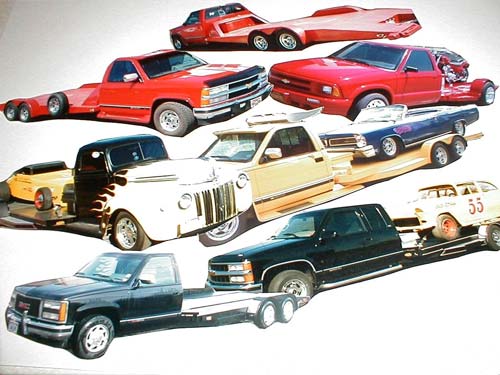 RWD Car Haulers
These trucks are super! They weigh about half as much as a conventional car hauler. They corner better than any hauler. They set low so you can load the lowest cars you want to without damage. The fenders set low because it has dropped axles, because of that you can open any car door on the car over the fenders without damage.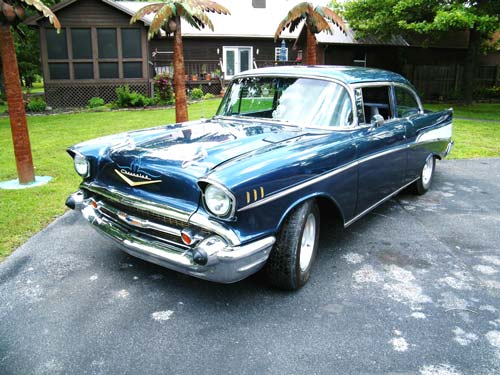 '57 Chevy 383 Stroker
Super solid car! Very nice 57. Has new 383 strocker engine with build sheet. Has new Richman 5 speed tranny. Nice custom interior. Runs and drives super. Fly in and drive home. Cash, sell, or trade!
'32 Ford
This is one of the best original Fords left around. Runs perfect. Flathead V-8 3-speed. This car is so nice it's incredible! Floors are perfect. Look at the last picture. Most of the original interior is still in tact. Mint rust free body, fenders are so nice, and have never even had the beads broke.